Ability to speak Polish significantly increases the chances for adaptation in Polish society for migrants and refugees and helps them find employment more quickly.
Foundation Ukraine organizes free Polish language courses as part of its support for the integration, adaptation, and development of migrants and refugees living in Lower Silesia. Classes in groups with different levels of proficiency (from A1 to B2) are conducted by experienced lecturers from the University of Wrocław. The courses dure from 3 to 4 months (60 academic hours).
Each participant is provided with all the necessary learning materials completely free of charge, including office supplies, textbooks, and custom assignments from the teachers. The schedule and the proficiency level of the classes are individually planned before each course cycle, based on the preferred days and hours indicated in the registration forms, as much as possible. All classes are conducted entirely in offline mode in accordance with the requirements of the projects that fund language courses.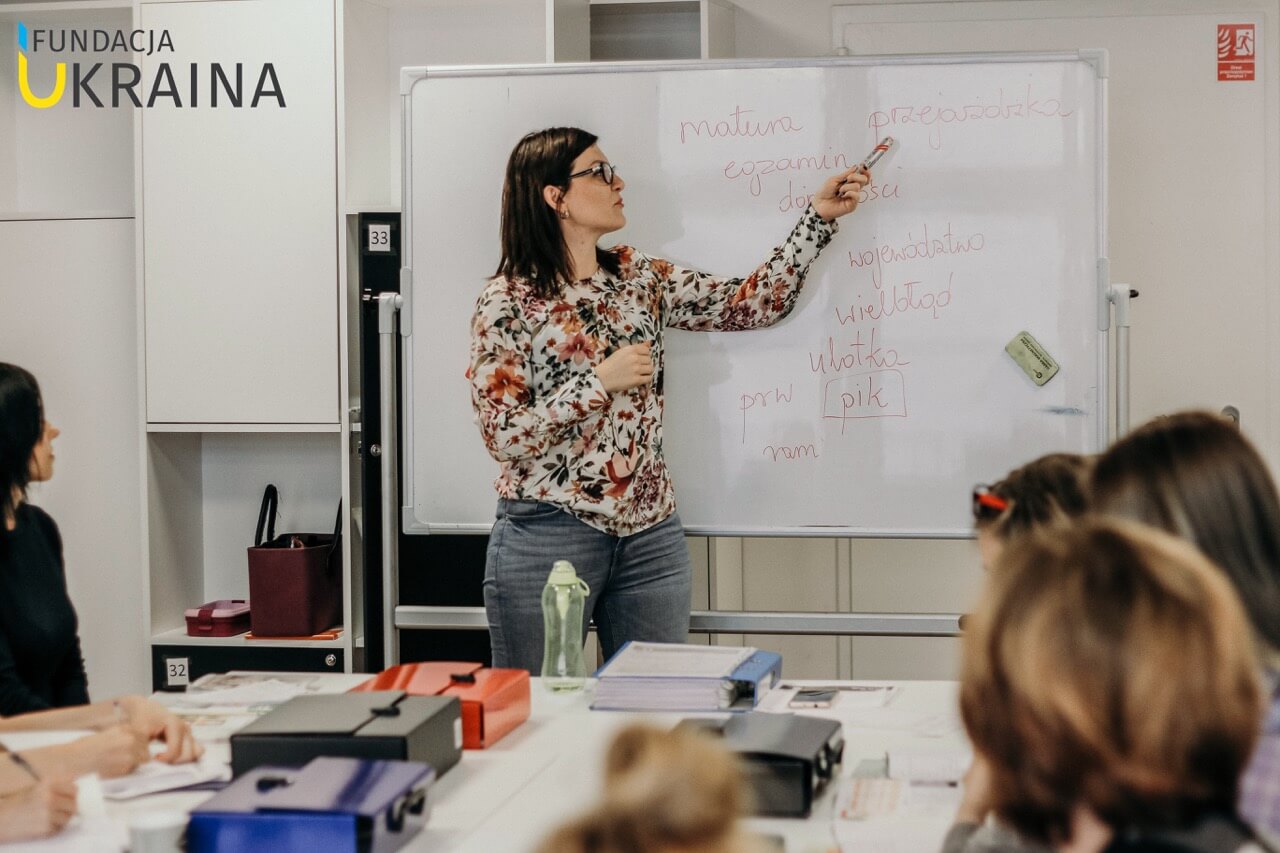 In 2022, we managed to organize 18 free Polish language courses for a total of 254 migrants and refugees. All classes were held offline in Wrocław.
Information about new language groups can be found on the Foundation Ukraine's social media profiles.