In response to the needs of children with refugee background, Foundation Ukraine has launched a long-term support program for the adaptation and education of Ukrainian pupils in Polish schools. Foundation Ukraine employs 50 intercultural assistants in over 30 schools in Lower Silesia. Schools in Wrocław, Dzierżoniów, Legnica, Świdnica, and Jelcz-Laskowice are covered by the care of the assistants.
The main goal of intercultural assistants is to support children and their parents at all stages of adaptation in Polish educational institutions.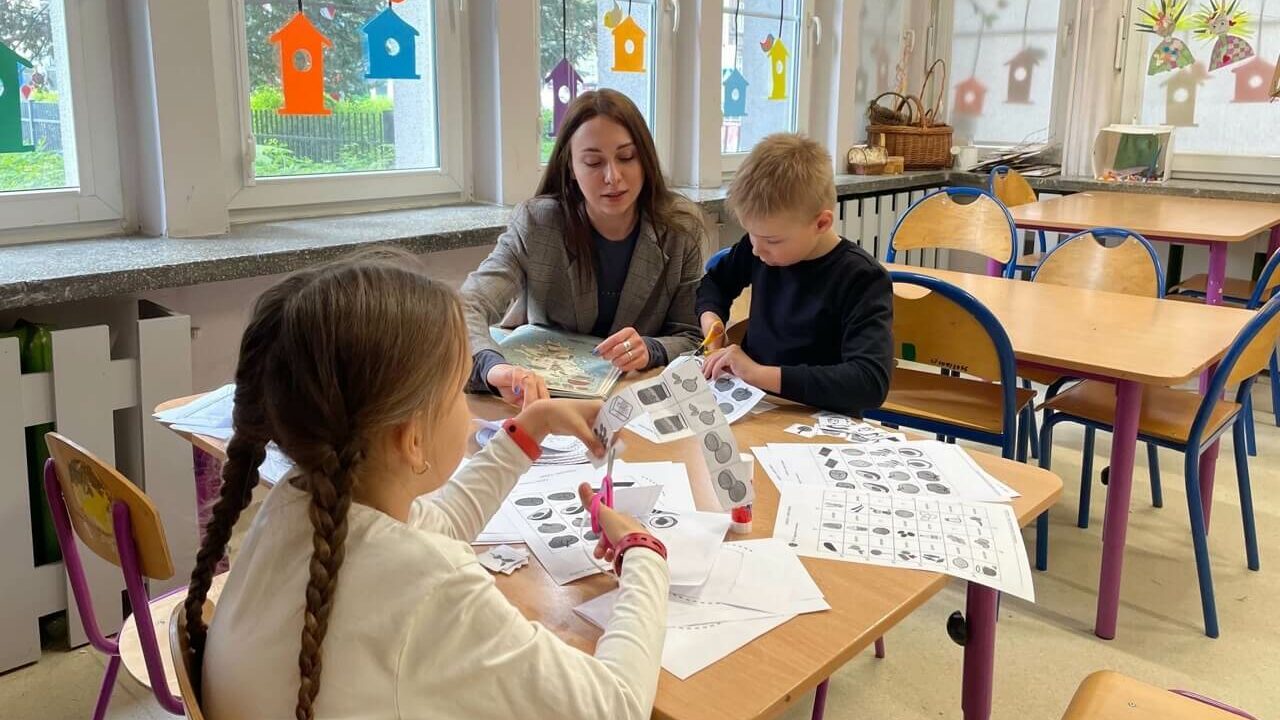 Performing duties in designated schools in Wrocław and providing support involves, in particular:
Supporting students in the process of cultural adaptation by explaining values and behavior norms in Polish schools.
Providing information to teachers regarding important aspects of culture and/or religion that impact the student's behavior and participation in school life, such as trips and school performances.
Helping with homework by translating instructions into the student's native language or Polish in an understandable way.
Participating in school lessons to support the student in learning, including translating teacher's instructions and textbook instructions into the student's native language or Polish in a way understandable to the student.
Activating migrant students through activities that utilize their national and cultural heritage, such as conducting interest groups, language circles, etc.
Co-organizing events related to the religion and culture of the students' home country (e.g., multicultural day).
Conducting activities that integrate children from Poland and other countries, e.g., during homeroom.
Actively helping to resolve ongoing conflicts between the students, especially conflicts arising from cultural differences.
Mediating between the school and parents/guardians.
Serving as a translator at school meetings for parents and guardians.
Assisting parents or guardians in completing necessary school formalities.
Assisting during the enrolment of a student with migration experience who does not speak Polish.
Intercultural assistants help children with a refugee background to better integrate into school life, adapt to a new society, and master Polish language. By providing language support to foreign students and their families, they give teachers information about their culture and help them understand cultural differences, resolve conflicts in a multicultural school environment, and shape an attitude of respect for social diversity in the school.
Despite this, the work of assistants is multidirectional. On a daily basis, they also help Polish students and parents feel safe, build trust and tolerance towards foreigners, fight against prejudices and nationality, ethnic, and religious stereotypes, and promote the idea of multiculturalism.